Entertain your toddler with pictures, sounds and names of animals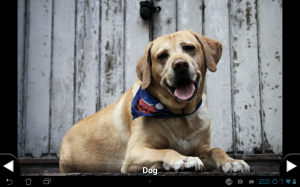 Great sounds for kids
More than 75 images and sounds of animals. Help your child to learn the sounds and names of various animals using an interactive picture book. A portable animal zoo with animal photos!! Remember that parents are a child's first teacher. The app is made for children to help them discover and learn the names and pictures of animals using interactive flash cards.
Features:
Real animal sounds
76 Beautiful and eye catching pictures
Pronunciation in many languages
Simple and intuitive navigation
Sound and voice on / off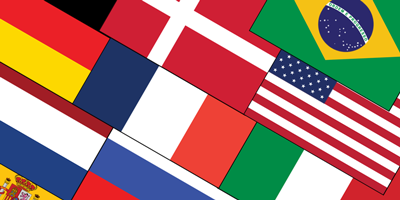 Many languages
Toddler animal sounds includes voiceover in different languages. Currently, English (Ammerican accent), German, Russian, Italian, Portuguese (Brazilian accent) and Danish are supported. The list of supported languages are contiously being expanded. If you want to know if your locale language is included in coming versions join our mailing list or contact us if you there is a language you would like to be inlcuded.
Download
This great app for toddler and babies is currently available for Android and iOS devices. Click the links below to download the app for you phone or tablet.
Google Play:
App Store:
Free version. Full version is bought in the app.
Reviews
I've tested a number of applications of this type, but this is the best. Both in terms of quantity and quality of images / sounds, as well as their choice of control method. A substantial set of animals, super.
Great app for the kids. My daughter (18 months) Loves the animal sounds. My dogs don't like the dog barking, but that was kind of expected heh.
Perfect! Keeps my 2 year old son busy for a quarter of an hour! Thank you very much!
Great for toddler My 1.5 year old loves it. Pictures look great even on tablet.
Comments, requests & bug report